ISM-Rochester, Inc.
A Chapter of the Institute for Supply Management working together to advance the profession of supply management.
Rochester's Leading Supply Chain Management Professionals
ISM-Rochester, Inc. is one of over 70 chapters of Institute for Supply Management® (ISM®). ISM Global is located in Tempe, Arizona and has over 50,000 members. ISM-Rochester has 150 members and counting!
ISM serves as a center of excellence in establishing best-in-class professional standards of competency and conduct for its members, and for matters pertaining to purchasing, materials, research, and education.
Through alliances with its members, other chapters, and other organizations, ISM offers education, certification, research, and management programs to further the understanding and growth of the profession, servicing anyone interested in any phase of purchasing and materials.
ISM-Rochester is a non-profit association governed by it's bylaws and a Board of Directors with committee members all of whom are volunteers. All day to day activities of the association are accomplished through its volunteers. At this point the association has no paid staff. ISM-Rochester's fiscal year starts June 1st and the Program Year runs September through June.
LOYALTY TO YOUR COMPANY, JUSTICE TO THOSE WITH WHOM YOU DEAL, FAITH IN YOUR PROFESSION.- ISM-Rochester Founding Principle
MEMBER WEBINAR

The ISM Report On Business® makes the news each month with its Manufacturing and Services PMI® Indexes. The Report On Business® has been a reliable indicator of economic conditions for more than 80 years. Twice each year, in the spring and in the fall, the Report On Business® issues its Semiannual Economic Forecast. This year the Spring 2022 Semiannual Economic Forecast was issued at ISM World 2022 annual conference in May.

This interactive presentation will provide background on and expert analysis of the Spring 2022 Semiannual Economic Forecast by the Chairs of the Business Survey Committees for both the Manufacturing PMI® and the Services PMI®. The presentation will also discuss how best to leverage the data from a procurement leader's standpoint, as well as how to use it within your team to improve strategic decision-making.
MEMBER WEBINAR

Join the executive leaders from ISM and Resilinc as they come together as part of a quarterly series to discuss the latest and emerging risks impacting global supply chains. In July, topics such as commodity shortages, inflation, impacts from the Ukraine and Russia war, and financial health of the economy with the prospect of a recession will be addressed. ISM CEO Tom Derry and Resilinc CEO Bindiya Vakil will also provide insights based on respective data and research from both organizations.
EVENT

ISM®'s Utility Purchasing Management Group (UPMG) Annual Conference is recognized as one of the premier educational events within the utility supply chain industry. Given the current environment and the impact to supply chain, this virtual event will focus on resilience. Working with our executive committee of utilities professionals, suppliers and thought leaders—and pulling from our continued research data on the impact of COVID-19—we have put together a focused virtual event packed with education, and yes, connection with other supply chain professionals and suppliers within the utilities industry. LEARN MORE AT www.ismworld.org/upmg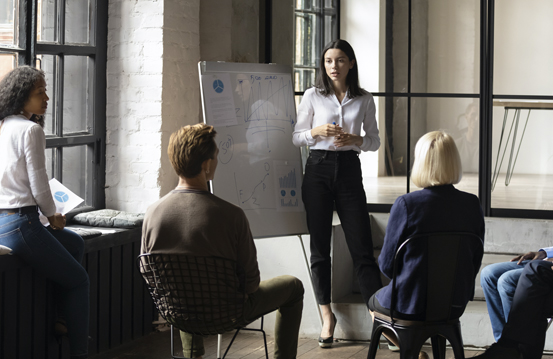 Supply Management News & Reports